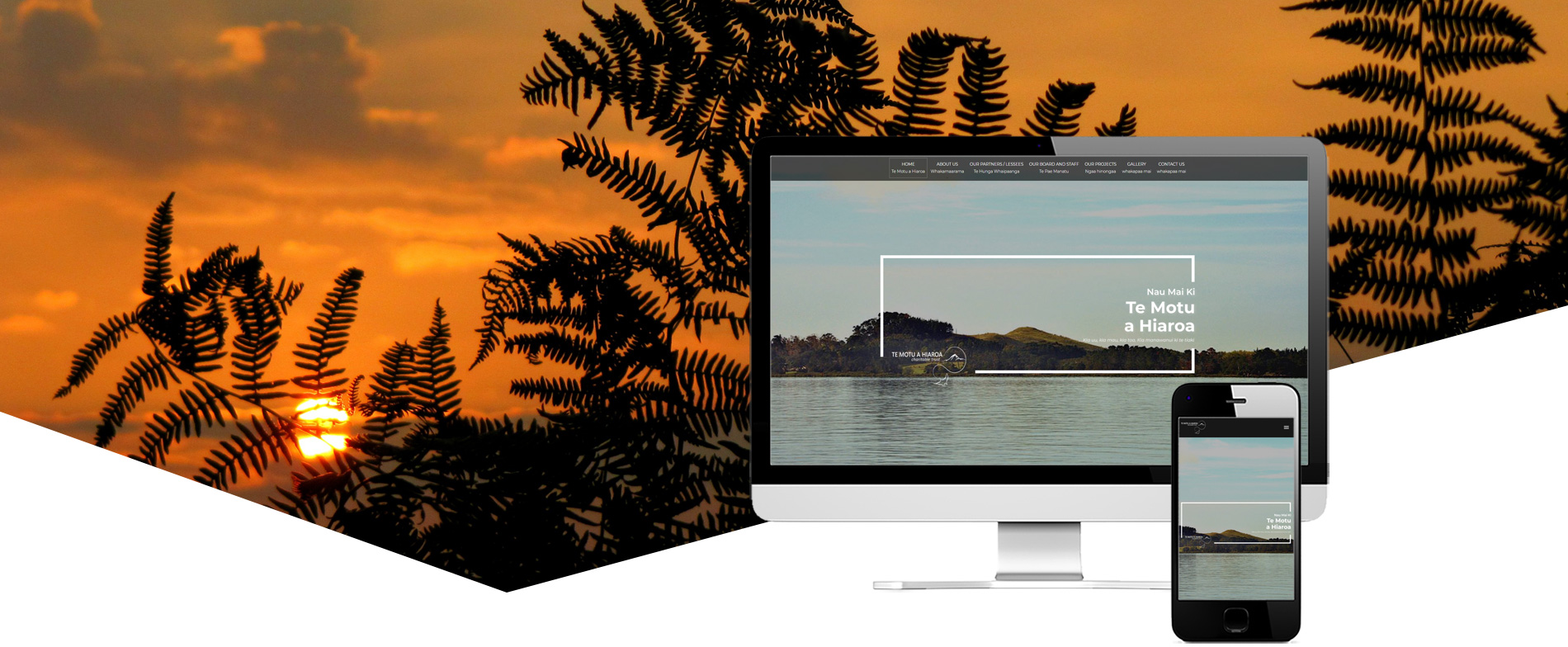 A website to promote the Island
Te Motu a Hiaroa (Puketutu Island) is a 190ha volcanic island considered sacred to Mana Whenua located near Mangere Bridge. Te Motu a Hiaroa Charitable Trust is made up of 3 Iwi who, together, own the island. Through a recommendation, the Trust engaged Web Revolution and provided a thorough brief for the new website. The website's main message was to create awareness about the organisation, and promote the islands cultural and historical significance, while also pursuing partnerships for future projects.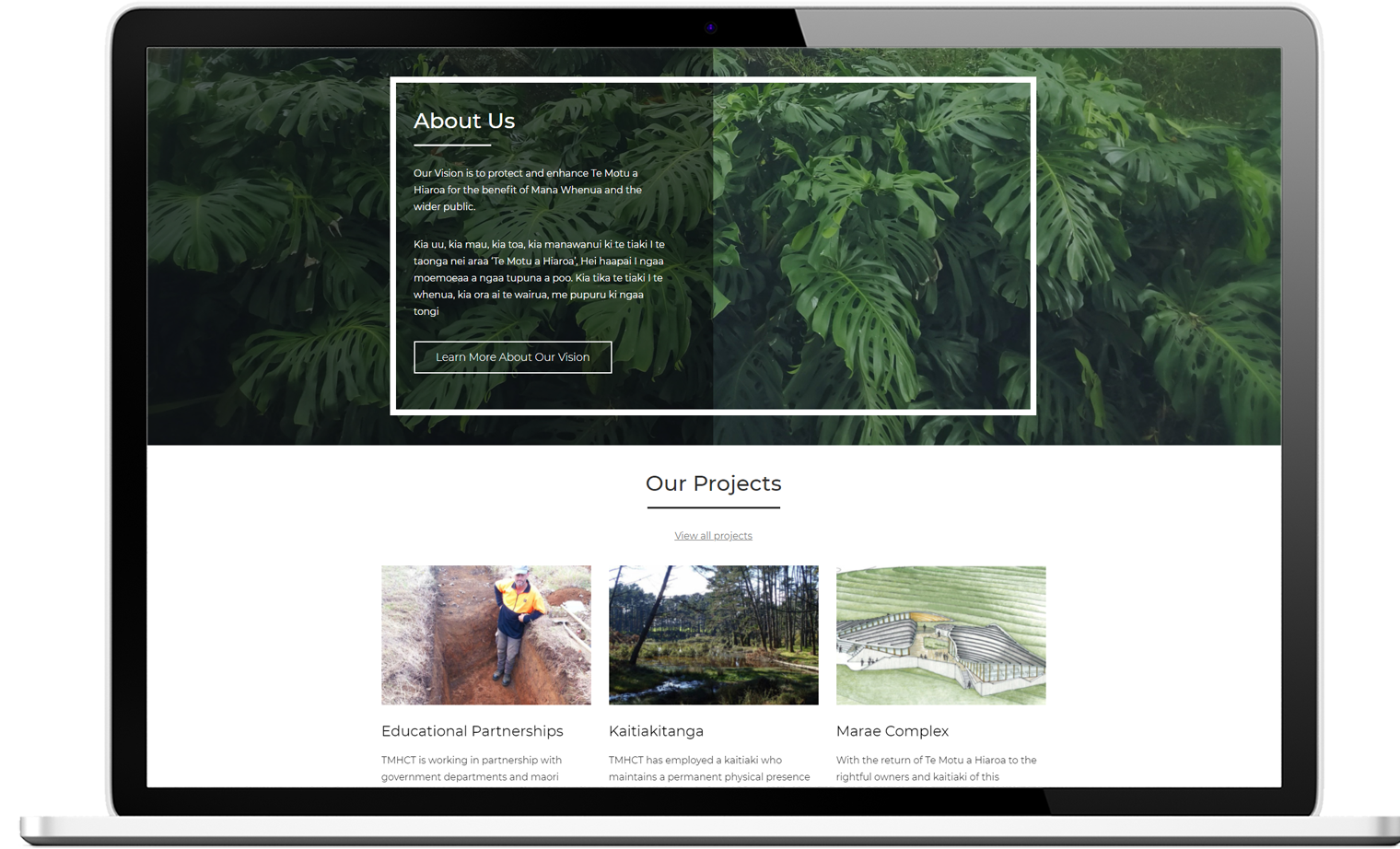 A simple and informative website
For the new website, the Trust had a good idea of what they wanted, and that was a simple informative website. The site was also to include a balance of both English and Maori text with photos of the island where possible. Projects are the primary purpose of the website to show beneficiaries what is being done at the island. So these are featured on the homepage, as well as on their own internal pages. The rest of the website is dedicated to educating the public about the history of the island and about the Trust and their vision to protect it.