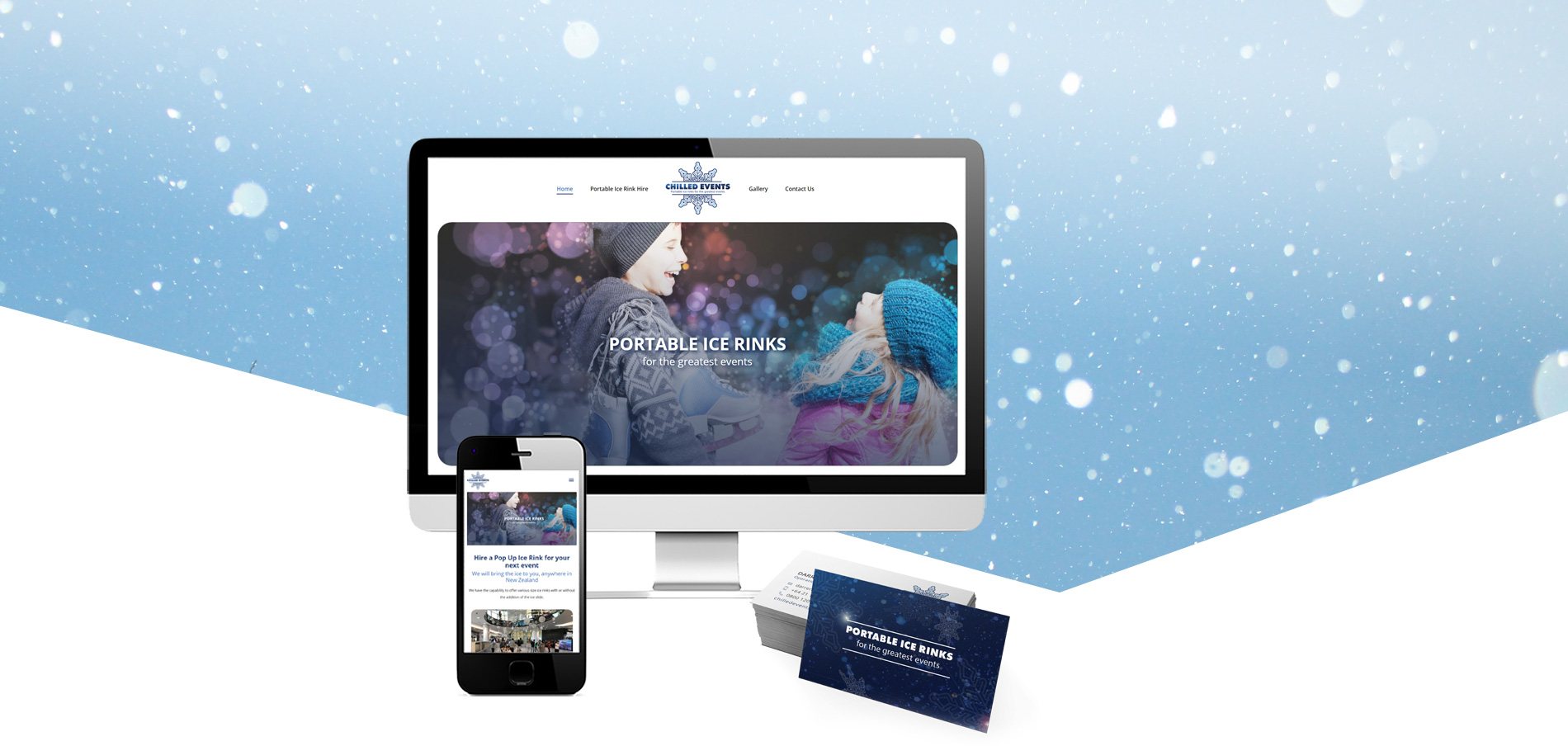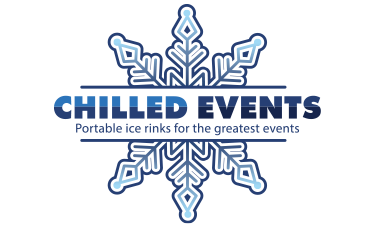 Helping an existing client with a new venture
Chilled Events provide self contained pop-up ice rinks and toboggan ice slopes for events across New Zealand. Our team worked with one of the directors on improving another business website of his. This time Web Revolution was approached to design a logo, business cards and website for this exciting new venture.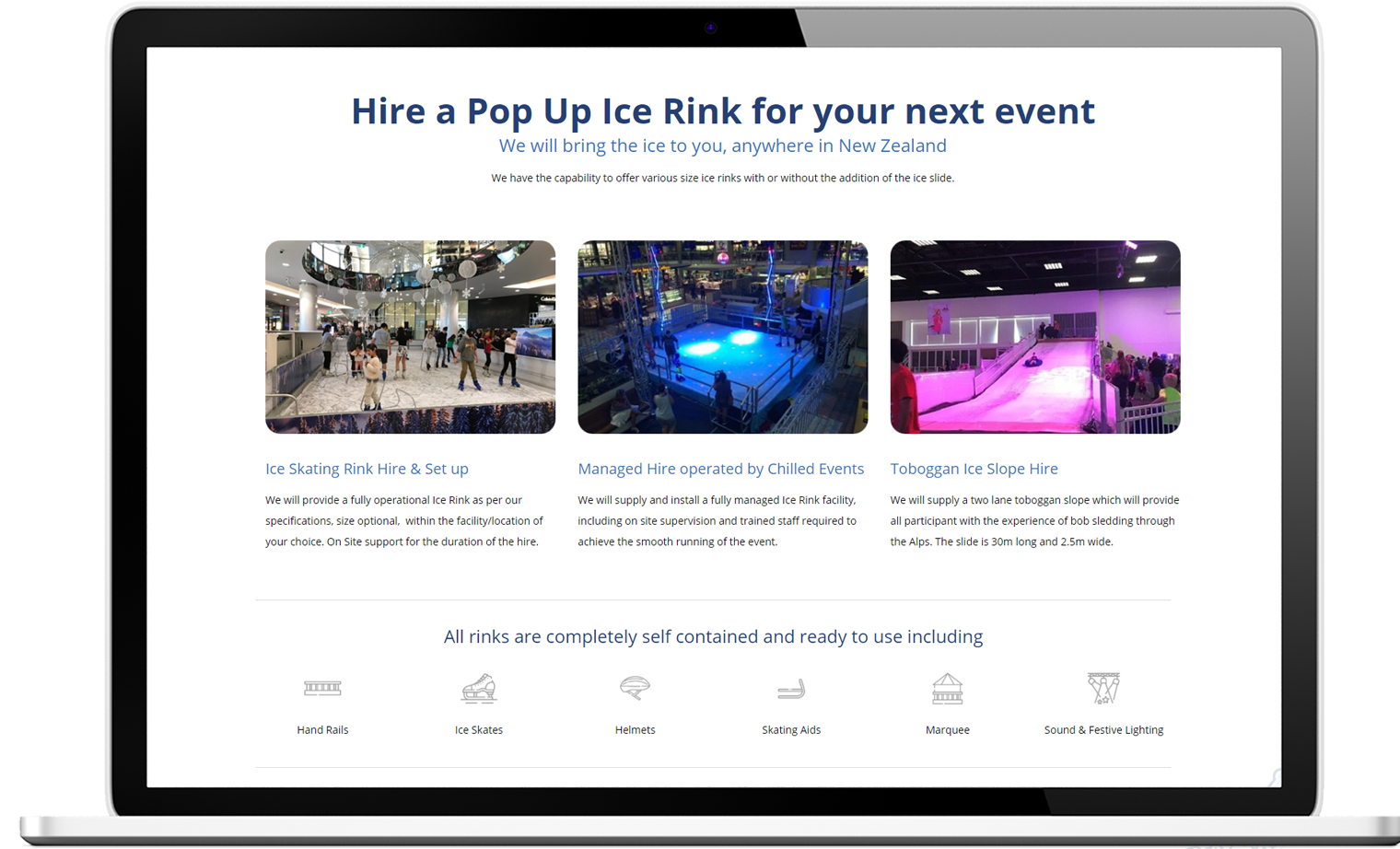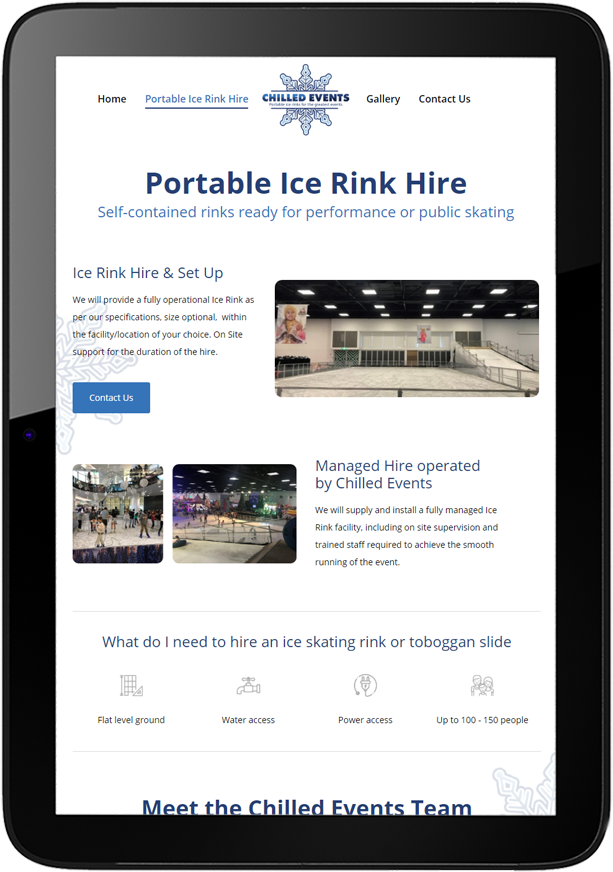 A professional face for the business
The new website for Chilled Events is primarily to inform potential commercial customers and act as a sales tool. As such, the client wanted it to be light on pushing conversions but heavy on information and imagery to help key stakeholders make informed decisions.
A professional face for the business, the new website needed to look great and stand out while evoking the feeling of a cozy winter wonderland.
Bringing a vision to life
The customer had a clear concept in mind and wanted the new logo to have the company name written inside a snowflake that would fade from light to dark blue. Web Revolution's job was to bring this vision to life by creating a strong, easily recognisable visual brand that could be used on a range of media from small business cards to large signage.
In addition, the client wanted to be able to use the isolated snowflake for marketing purposes. It was essential that the imagery still be recognised without the company name or tagline attached.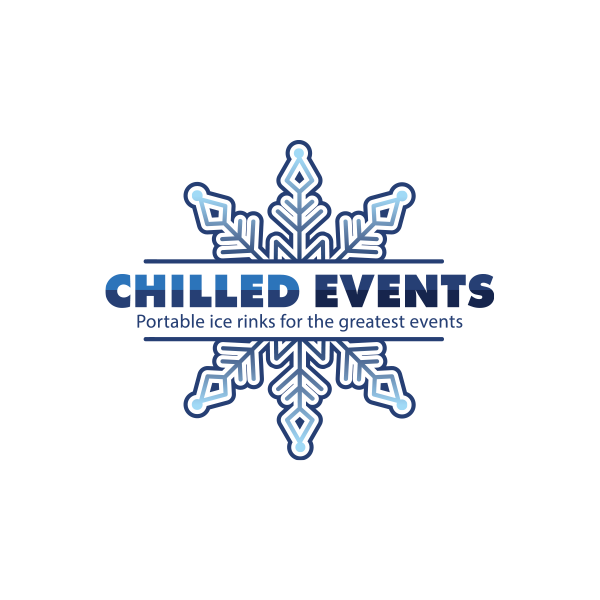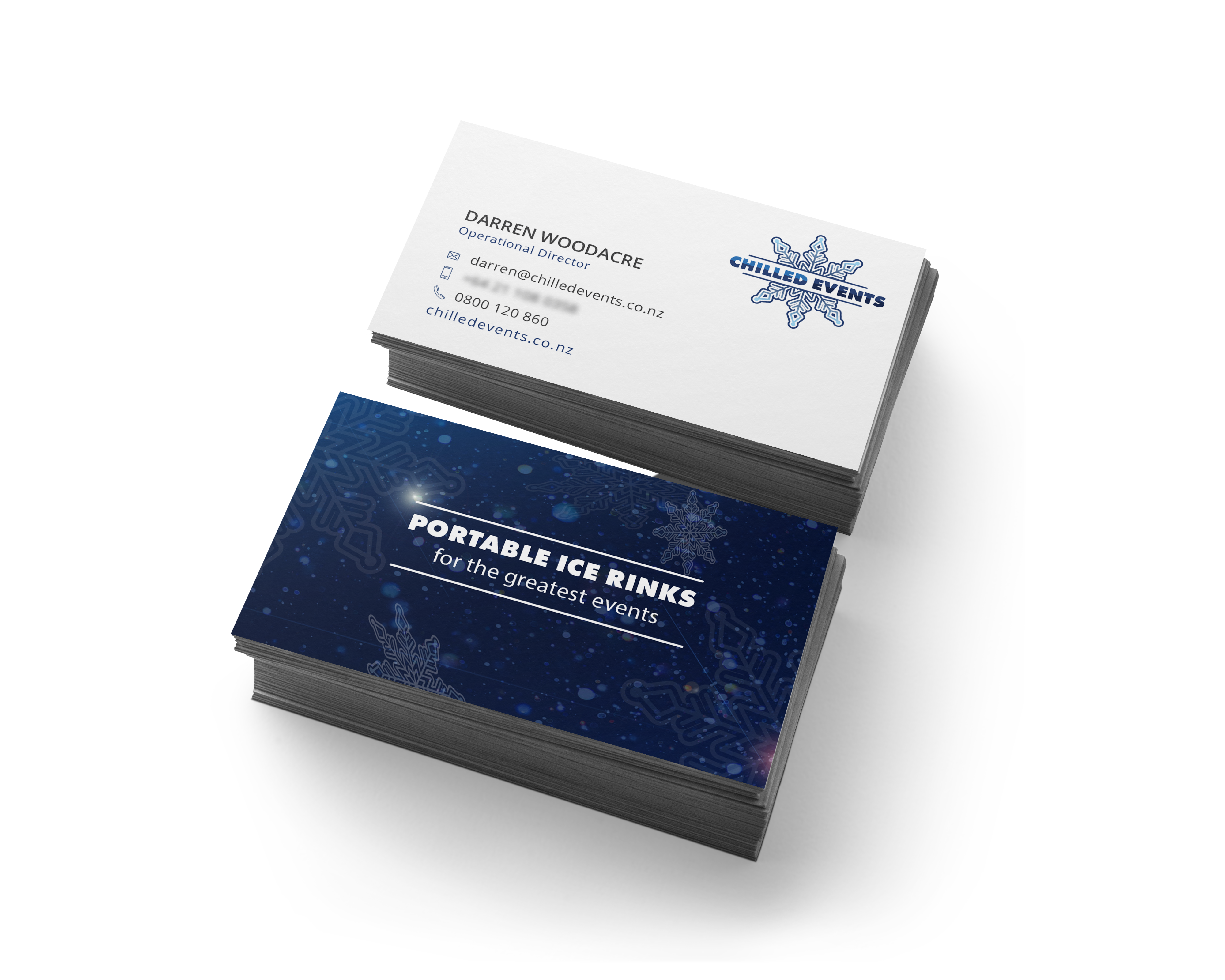 Professional and fun
Making a great impression is essential.
This is easy with simple yet great looking business cards for the three directors to hand out to prospective customers. The business cards needed to be professional yet fun to match the new brand. Background imagery was created using the unique snowflake illustration paired with a snow effect for a frozen winter wonderland feel.