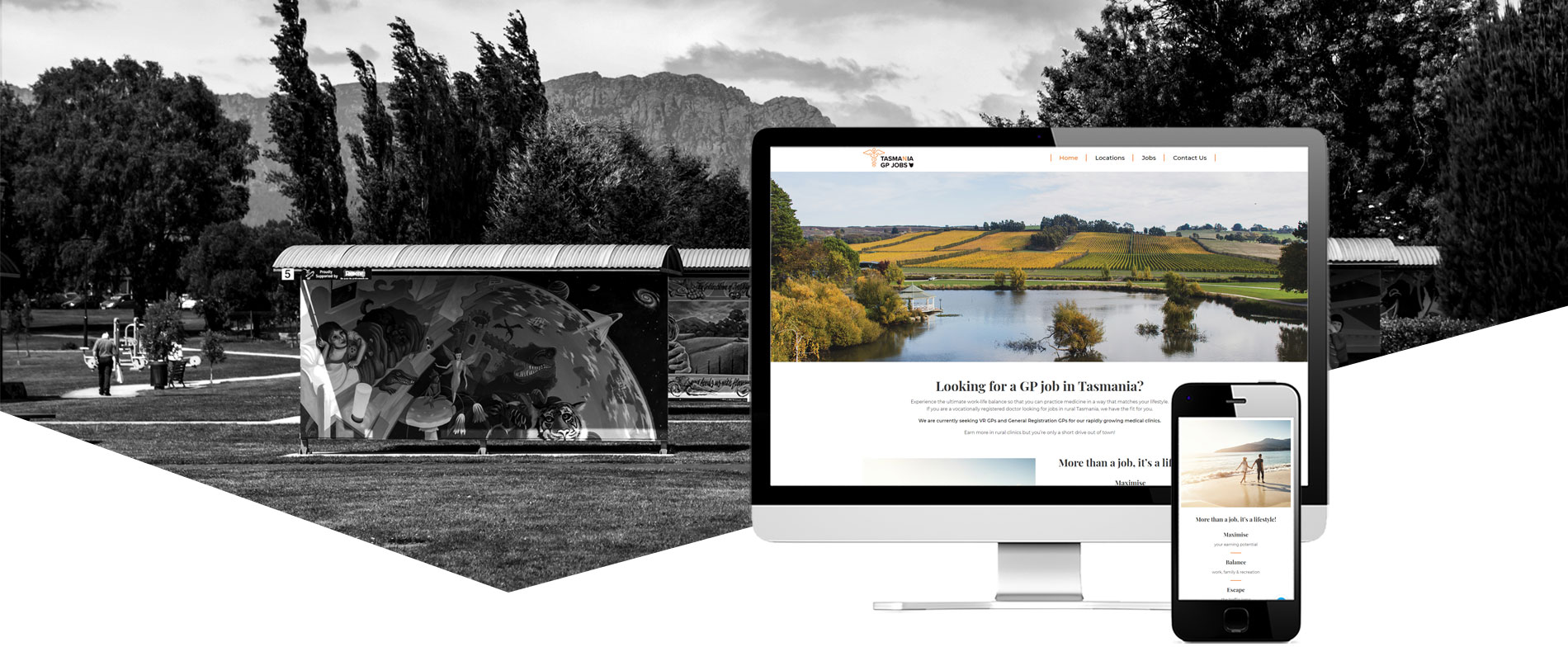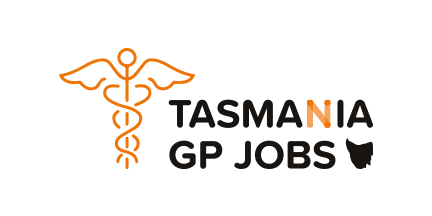 A website for attracting doctors
What do you do when you live in a beautiful location, have an aging population waiting a week to see their GP and can offer professional growth and maximum earning potential to qualified doctors?
You create a website to reach out and share the opportunity.
Your Health Connect Group approached Web Revolution to help design and build their brand new website which would be their primary tool for attracting doctors from all over Australia and New Zealand to work in Northern Tasmania.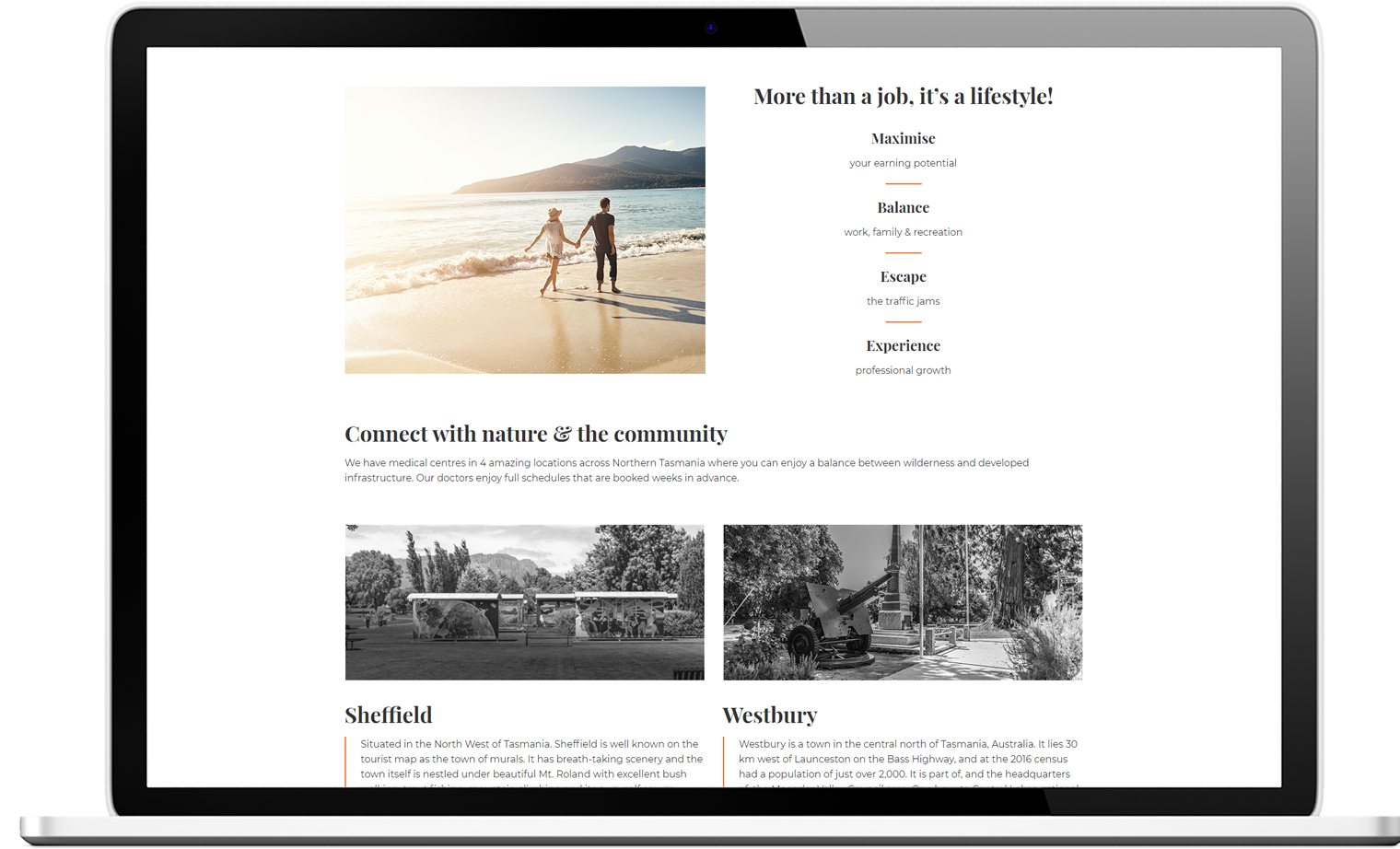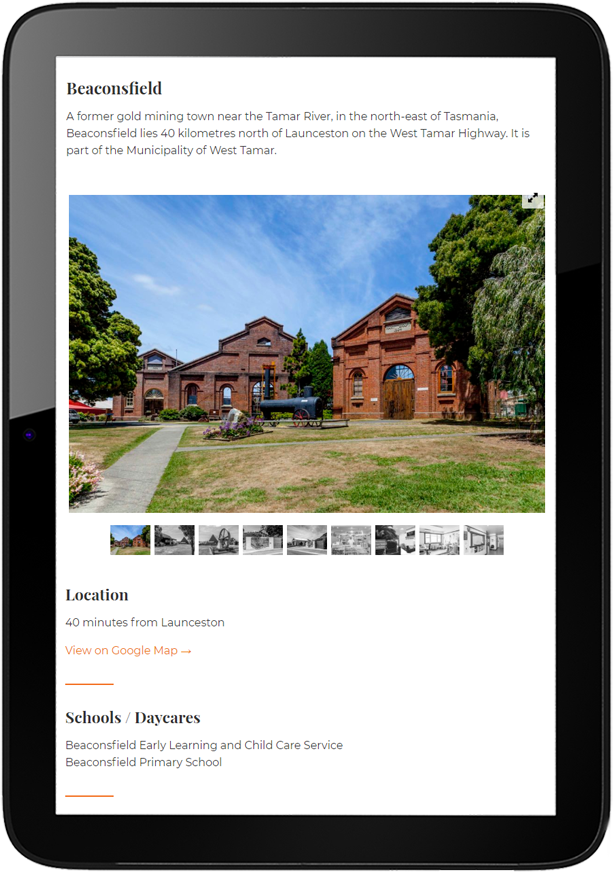 Beautiful & Compelling
We suggested the idea of calling the website Tasmania GP Jobs, since attracting doctors to live and work in Northern Tasmania is the sole purpose of the new website we created for Your Health Connect Group. And it is already doing the job quite well.
Beautiful location imagery and compelling content are combined in a clean and simple layout to maximise conversions. If you know of a great GP looking for the ultimate work-life balance, check out their new site!