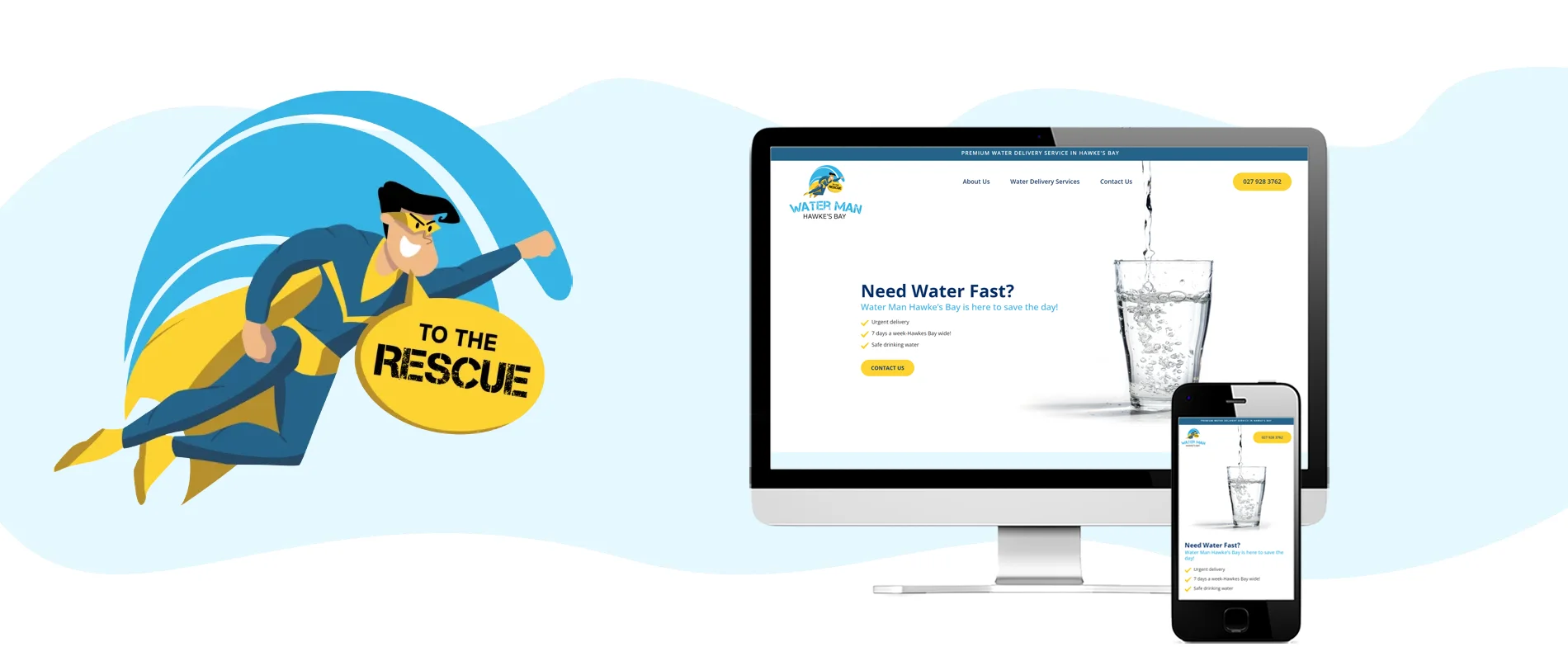 A new look for a new business
The Water Man Hawke's Bay business was purchased by one of our existing customers and they needed a brand new website straight away so that they could start marketing the business as soon as possible.
In addition to the website, the Web Revolution team also helped set up a Google Business listing so that the business could be found on Google Maps and help give a boost to their local SEO.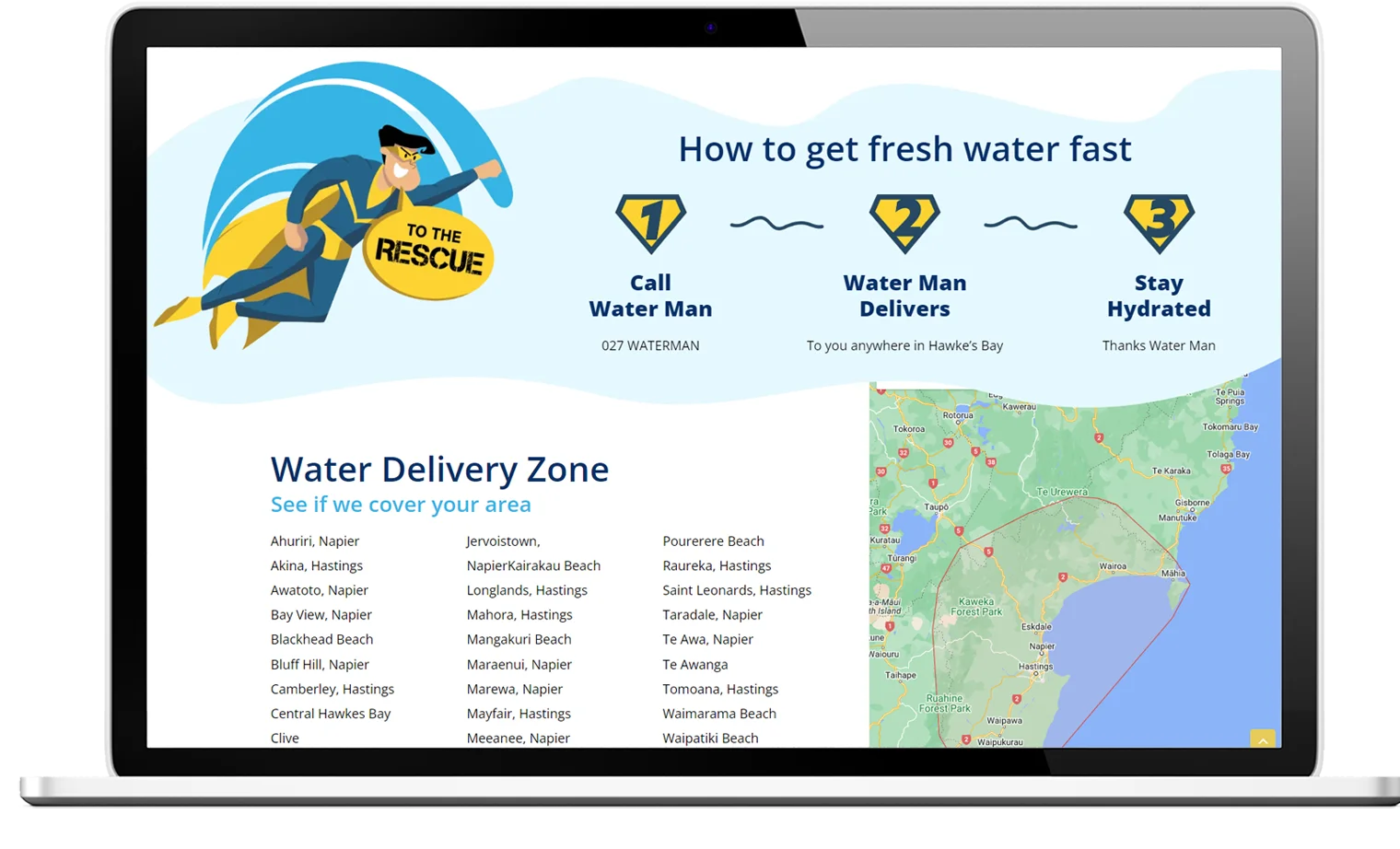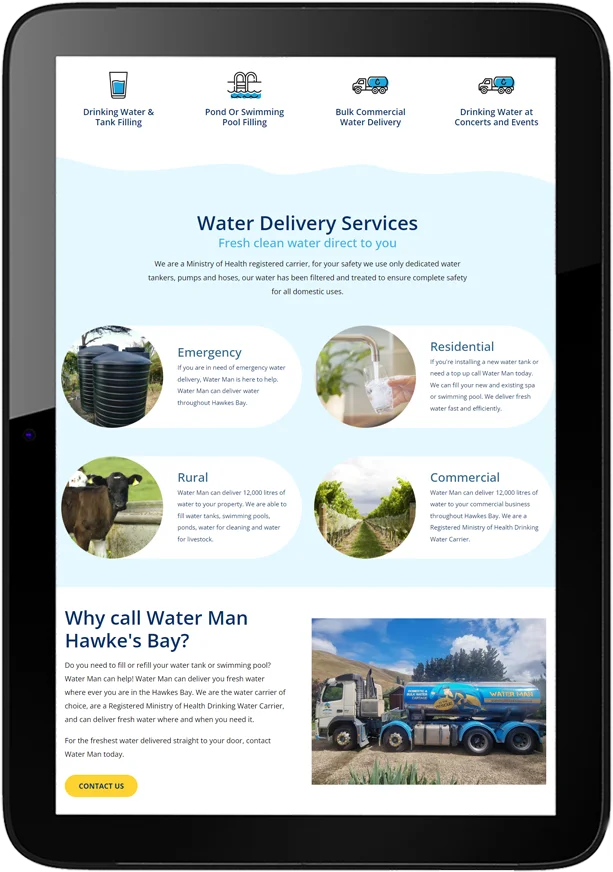 Increase enquiries with a one-page website
To keep things simple and get the website online quickly, the client requested a single-page website where all of the necessary information could be consolidated.
This landing page was to be simple yet attention-grabbing with its quirky character and cover the unique selling points of the business. But the most important was to target Hawke's Bay customers who need a water delivery service fast and make it easy for potential customers to reach out with frequent call-to-action points. For those that do not wish to scroll, the top menu in the header allows for easy navigation down this concise webpage.