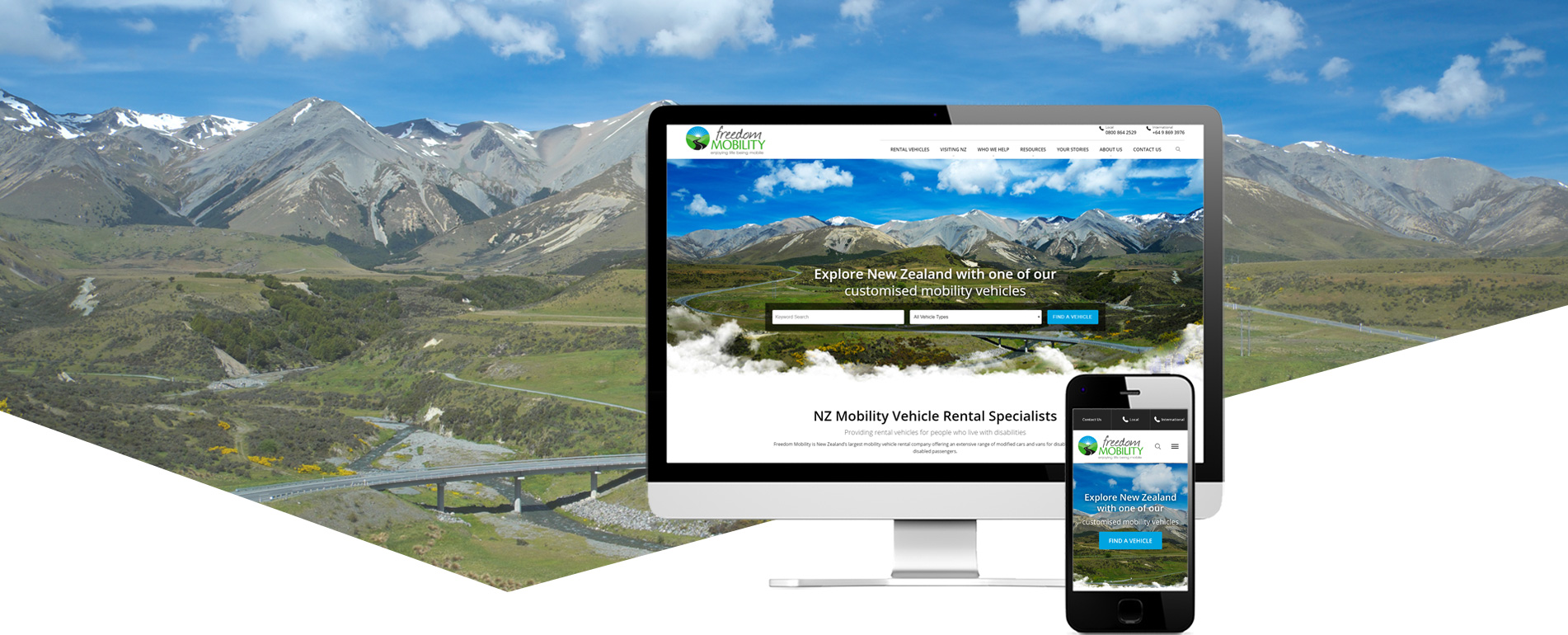 POSSIBILITY & ADVENTURE
We love helping contribute to the success of long-term clients like Freedom Mobility. A great business with a great cause. Helping to promote tourism in New Zealand to those living with disabilities and helping our local kiwis get moving.
Freedom Mobility wanted a new website that is professional and represents the scale of their fleet. While simultaneously illustrating the air of possibility and adventure their brand represents.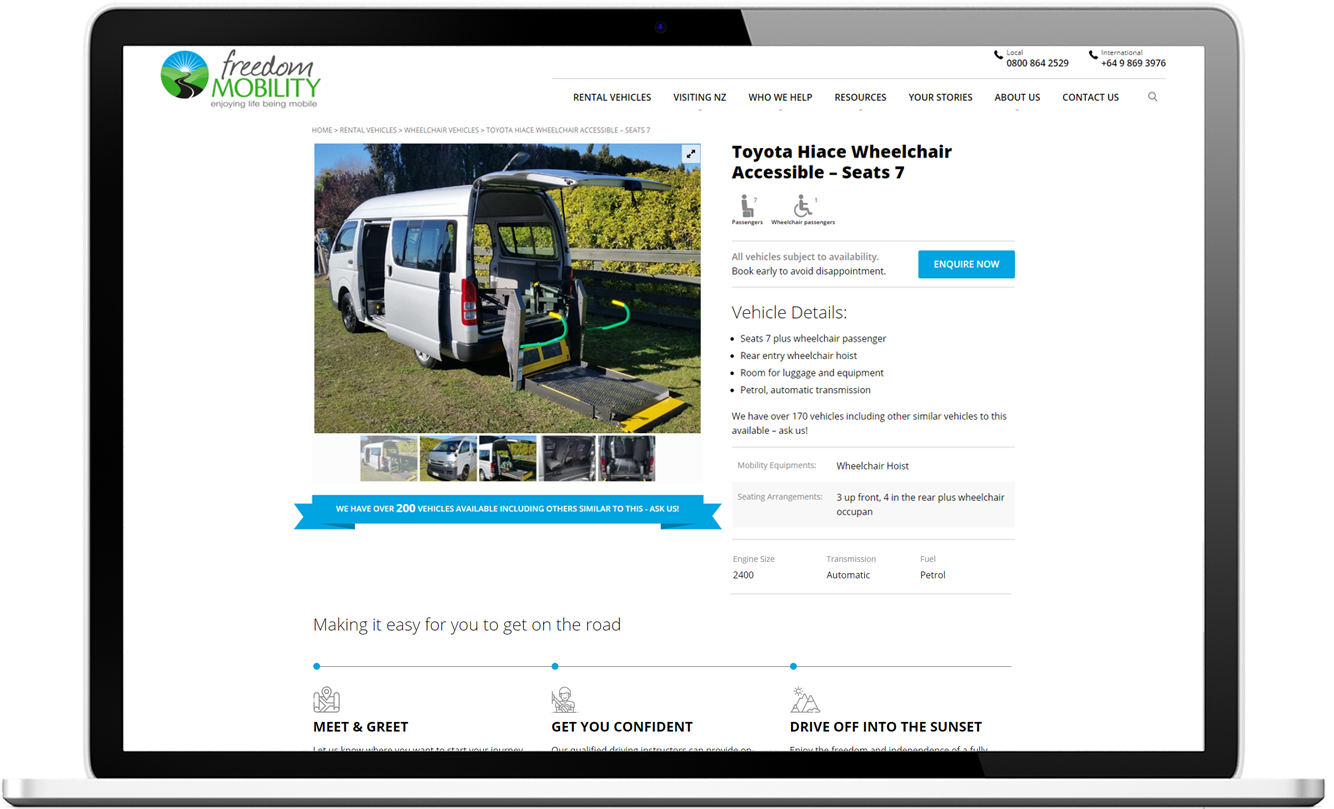 CREATING A BETTER USER EXPERIENCE
The new website for Freedom Mobility needed to make the process of searching for and enquiring about a mobility vehicle easier and more accessible. This was aided by re-designing the vehicle search function to be more simplified and making it more prominent. We also added a keyword search field.
An updated layout for the vehicle detail pages makes the important information easy to find. Large photo galleries and prominent Enquire Now buttons make the decision making process easier for customers.
In addition to increased usability, the new website also had to optimise text for international users and promote the benefits of choosing to travel with Freedom Mobility. A new section called "Your Stories" was added, which features the travel adventures of Freedom Mobility customers.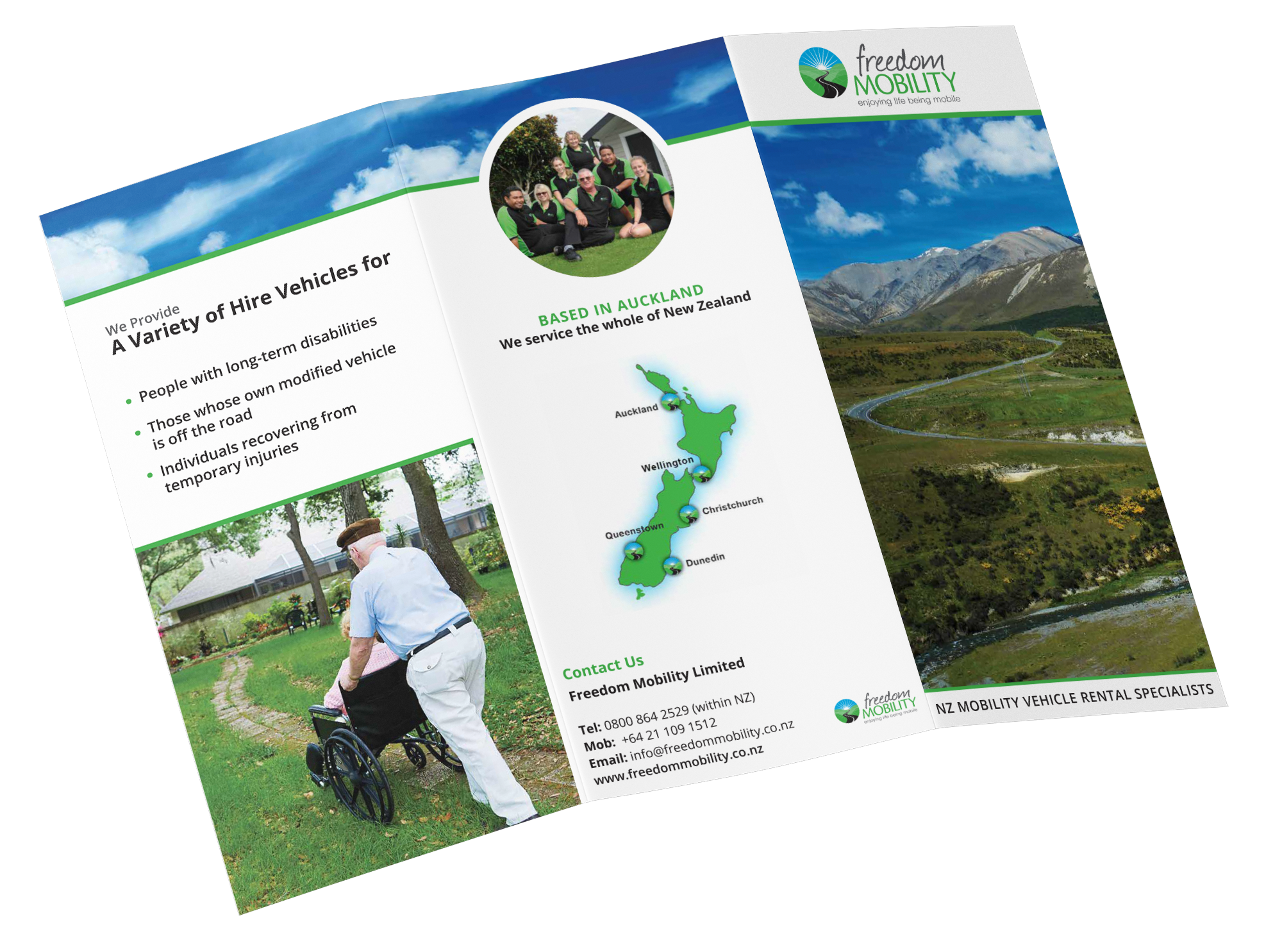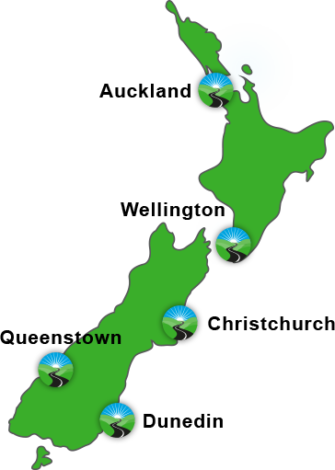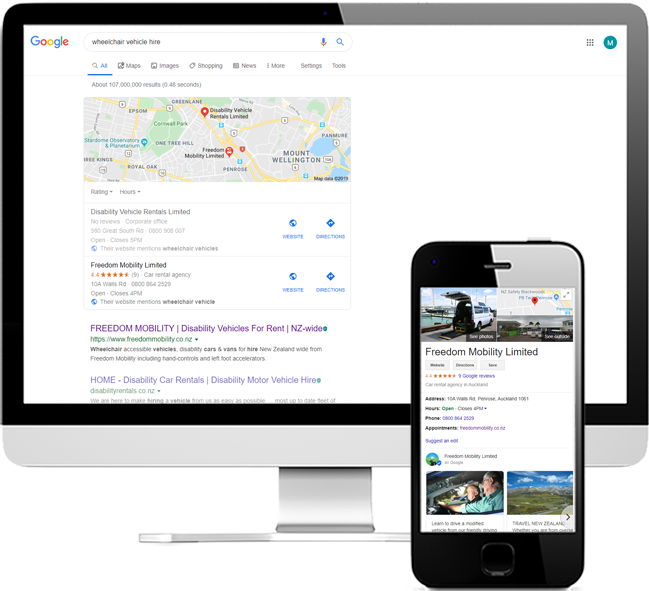 TARGETING LOCAL & INTERNATIONAL TRAFFIC
Targeting both New Zealand and international customers is an important factor for Freedom Mobility's online marketing strategy. So the website needs to work hard to target people around the world who want to come travel to NZ. But also appeal to locals who are looking to hire a mobility rental vehicle.
Regularly maintaining the Freedom Mobility Google My Business listing keeps them showing up on maps results. And our long-term SEO strategy has given them a strong online presence and a steadily increasing flow of both local and international visitors to their website.