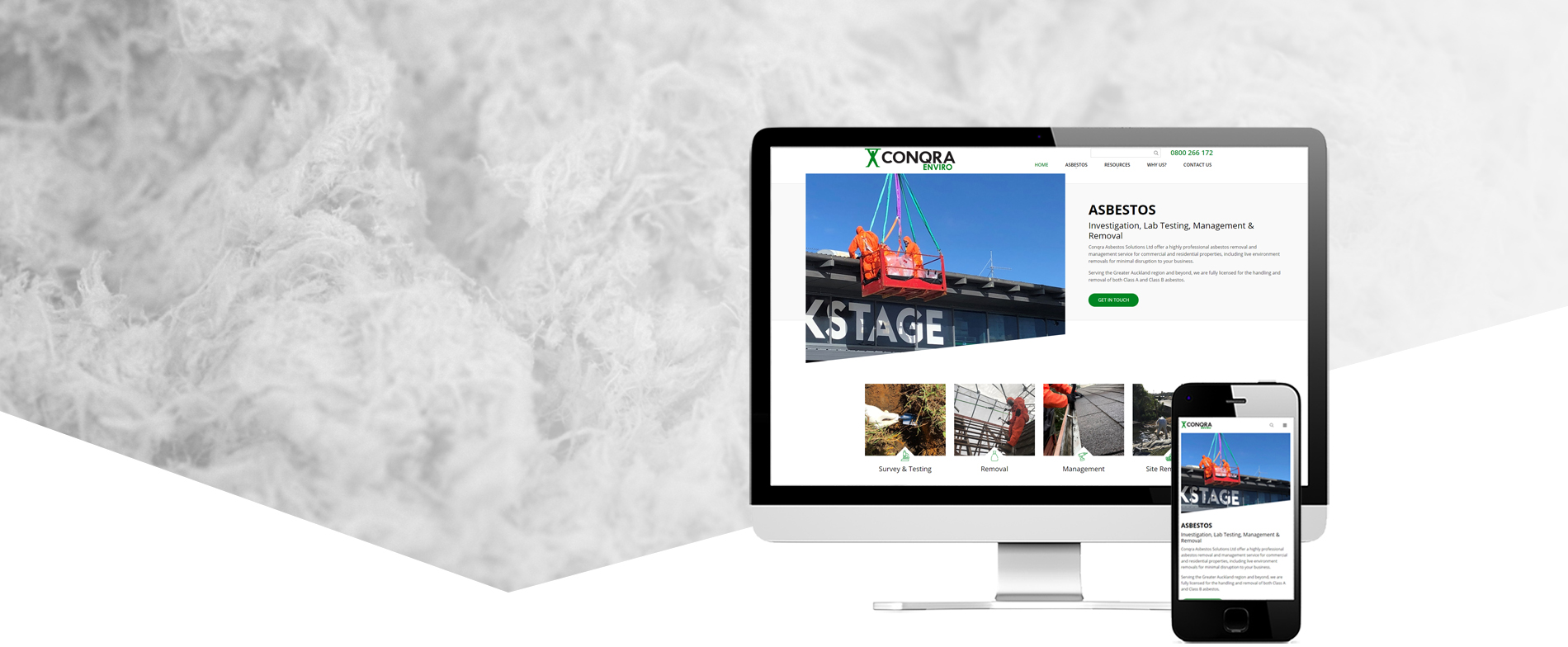 SAFE LIVE ENVIRONMENT ASBESTOS REMOVAL
Conqra Asbestos Solutions needed a new website dedicated to the Asbestos-related services they provide.
Their existing website, conqra.com, is focussed mainly on marketing a different product range and asbestos-related services did not feature on the home page and was limited to only 3 pages on the current website.
From a search point of view, having a site dedicated to asbestos-related services would increase the chances of showing up in Search Engine Results Pages (SERP).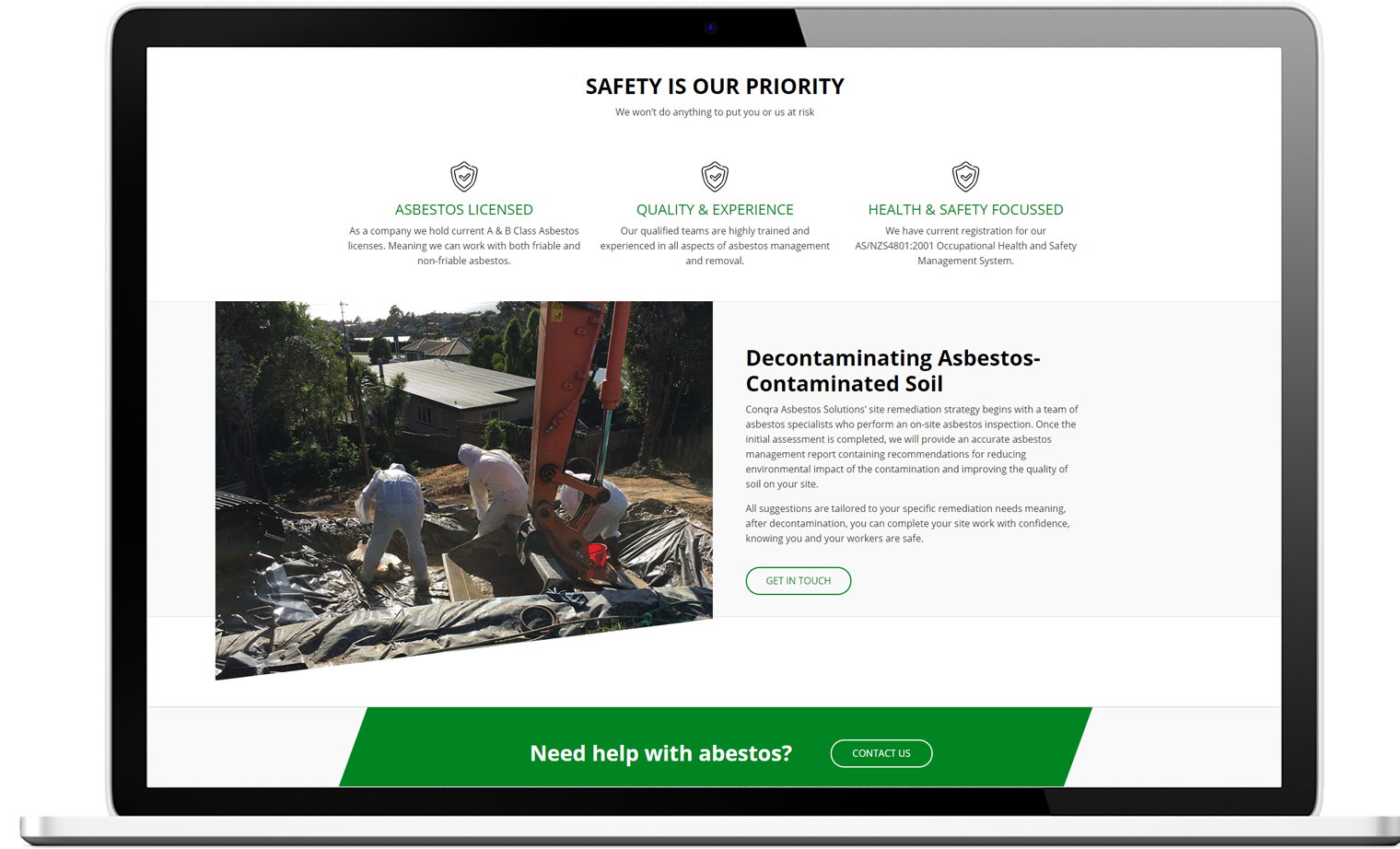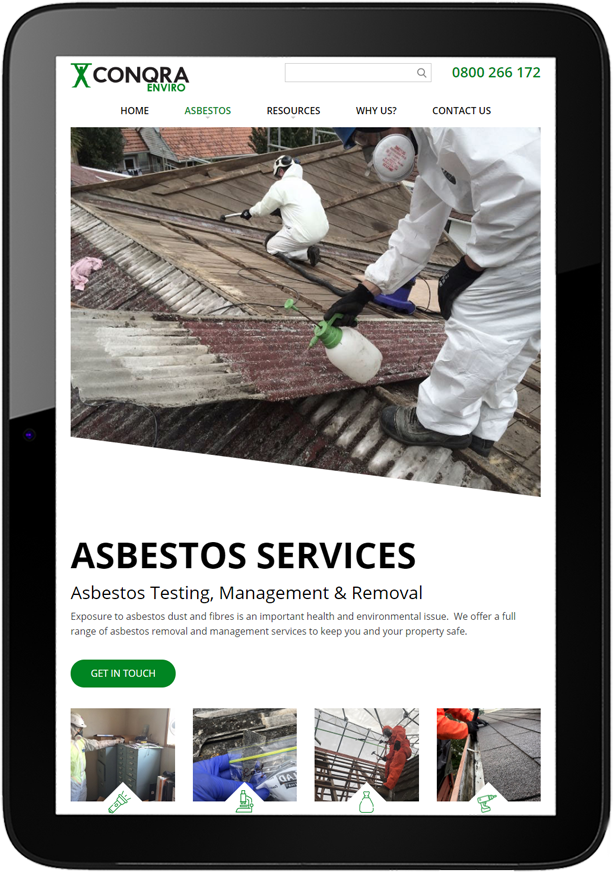 A NEW DOMAIN CONTAINS THEIR FOCUS KEYWORD
We recommended a new domain that contains the focus keyword – Asbestos. Additionally, we recommended a .co.nz domain rather than .com as their target market for this service is New Zealand. This will show in search results that the business has an NZ website.
While the new website was being built, we created a temporary landing page so the new domain could be indexed and ranked by Google and we continue to work on the company's Google ranking and online profile.
BEFORE: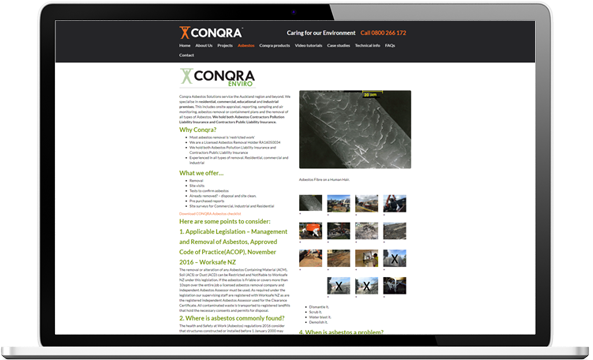 AFTER: