EXPERT RESULTS FOR CAR TINTING EXPERTS
A1 Tinting came to us with an unattractive website and an Adwords campaign that wasn't converting. From experience, we knew that A1 Tinting provides a great service and are very meticulous and experienced. The old website did not reflect their professionalism and expertise. The goal was to update the website and keep the same advertising budget but increase results by using it smarter.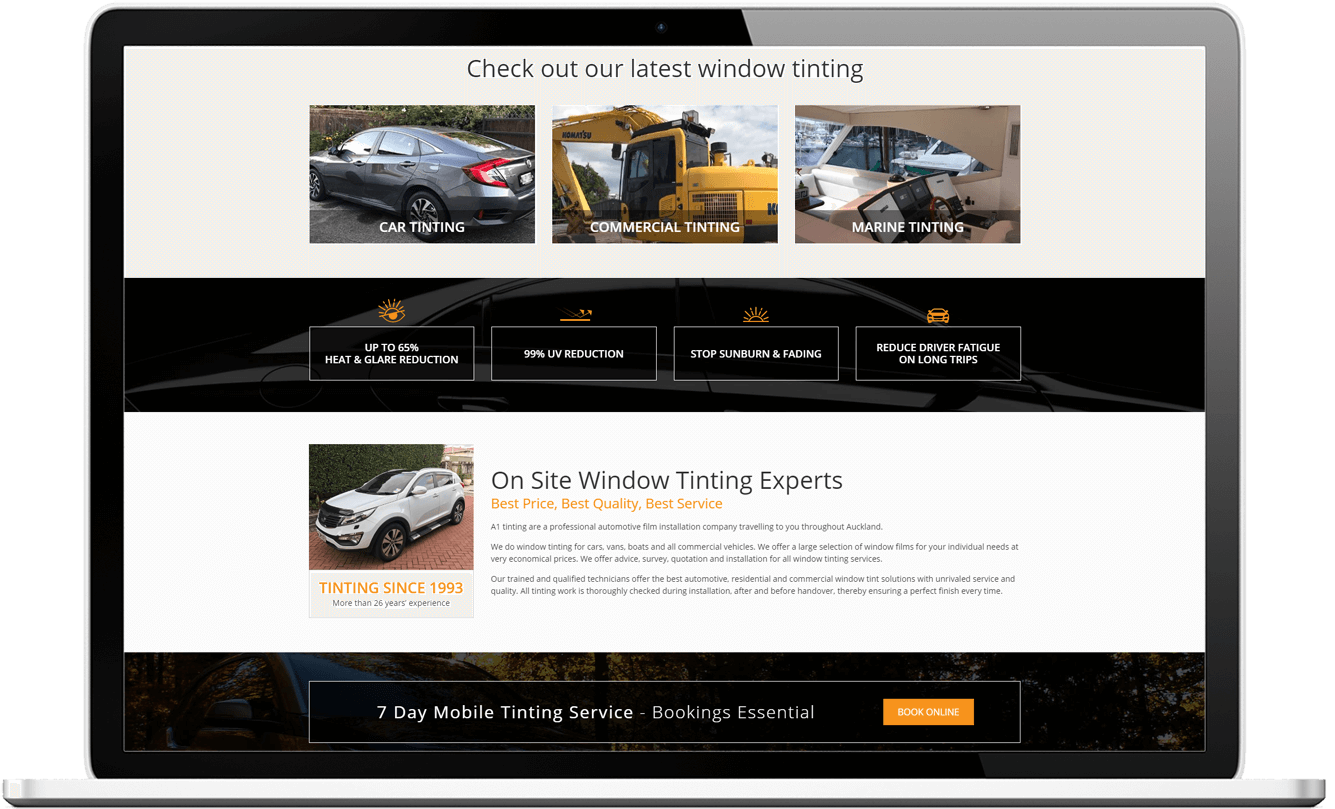 CONVERTING LIKE CRAZY!
Unique selling points and key benefits are on display alongside the sleek vehicles A1 Tinting enhance. More than just cars, A1 can tint any vehicle, the new website ensures the full range of services available are clear. While a professional look is important to conversions, even more so are strategically placed call to actions to help potential customers take action. A more detailed request form helps inform our client about the request, reducing time spent responding to enquiries. The end result is a good-looking website that converts like crazy!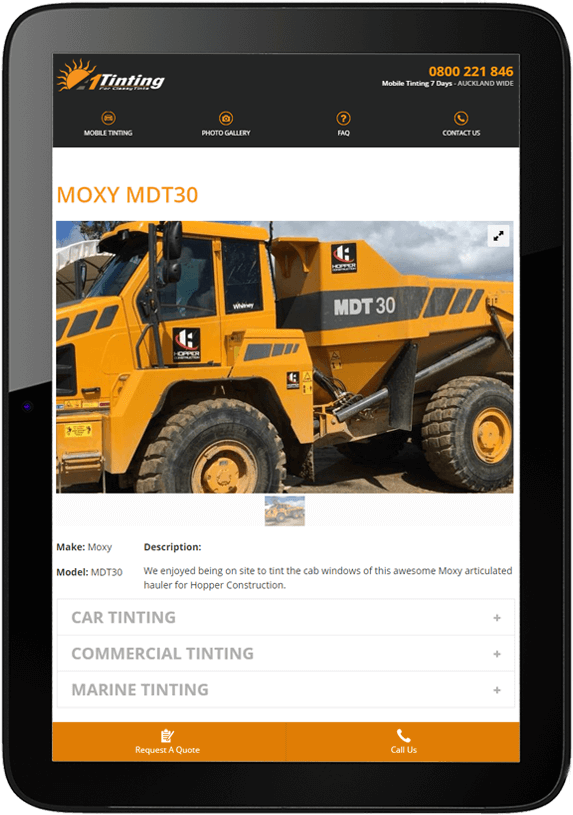 BEFORE: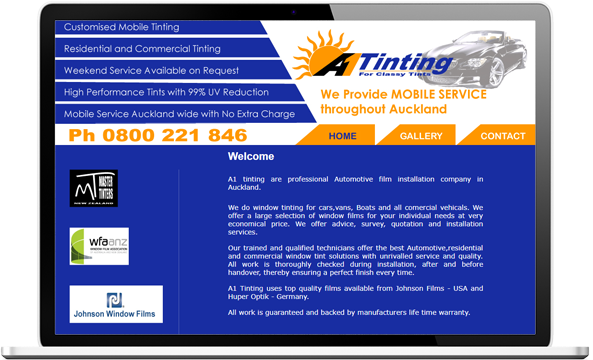 AFTER: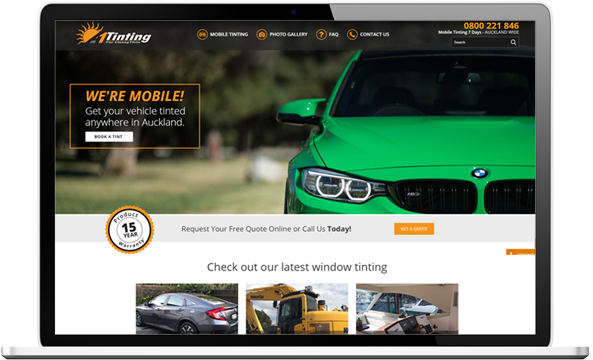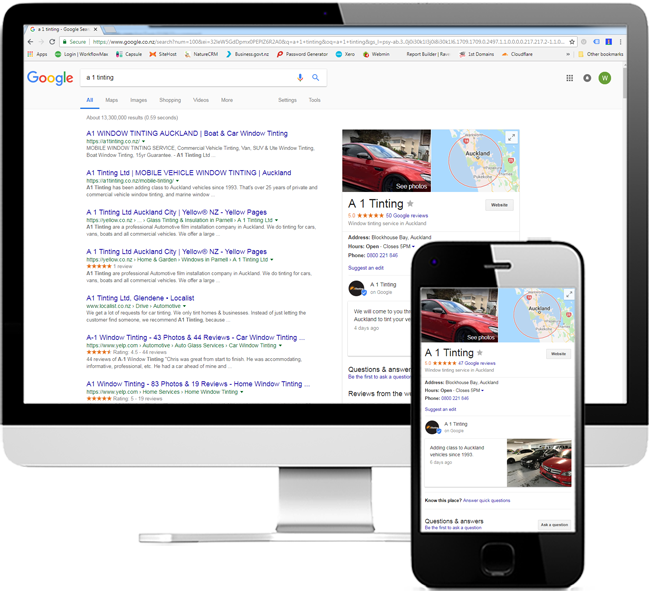 INCREASED MARKETING ROI
A1 Tinting was running an old Adwords campaign that didn't deliver. Web Revolution was asked to keep advertising costs the same but increase results. Through a mix of more targeted pay-per-click campaigns and local search engine optimisation work we were able to deliver results above and beyond the client's expectations by increasing both calls and clicks while saving him time. Enquiries are now more detailed which allows the client to spend less time qualifying leads resulting in more time spent on chargeable jobs and less on admin.